Better science - and better information about science - makes for better policy. Recent research offers new opportunities to work together across the political divide.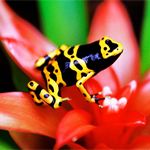 The Heinz Center works to increase understanding of biodiversity in special places around the world. Biodiversity Chair Thomas Lovejoy is a prominent leader in global efforts for biodiversity protection. His decades of work in the Amazon Rainforest and elsewhere have changed our understanding of the changing conditions for life on this planet.
Over the past decade, the Center has created two landmark analyses of the State of the Nation's Ecosystems. These interdisciplinary reports are inspired by the belief that that American citizens should have access to regularly reported, high quality, non-partisan information on the state of our lands, waters, and living resources.  MORE>
United States | Amazonia | Africa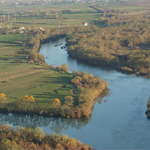 Across the country, property owners are on the front lines in facing unprecedented challenges to America's natural heritage: land use pressure, climate change and invasive species are all altering what it means to manage our land and water. Meanwhile, the state and federal officials that property owners count on and work with are facing declining budgets and changing missions.
The Heinz Center works with officials and property owners to show how conservation activities are making a difference. Our goal is to help determine how to manage species, landscapes, and staff investment for best results.  MORE>
Western US Wildlife | Cheseapeake Bay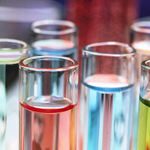 The science of endocrine disruptors is still being written, but it is clear these chemicals – more and more present in our daily environment – may have serious consequences. The Heinz Center investigates the relationship between these chemicals and breast cancer.
Current efforts on this deadly disease focus, critically, on detection, treatment, and cure. As we learn more about environmental factors, there is a growing consensus that we need an equal focus on prevention.  MORE>
Endocrine Disruptors | Breast Cancer & the Environment
Pollinators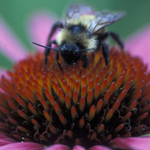 Pollinators – including bees, bats, beetles, butterflies, hummingbirds, flies, moths and wasps – are responsible for one-third of the human food supply worldwide.  Yet vital pollinator species are suffering significant population declines, variously attributed to climate change, pesticides, invasive species, and exotic diseases. MORE>