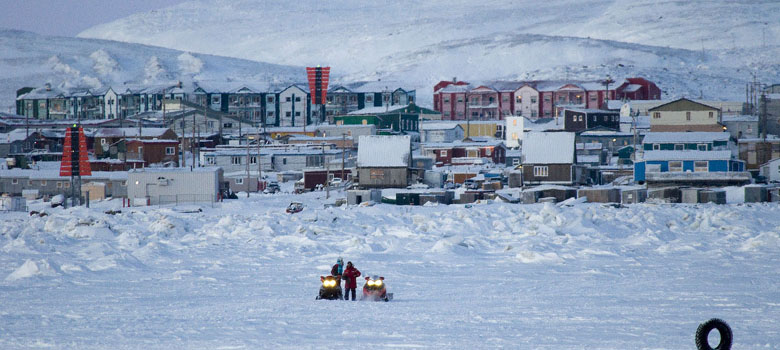 Once thought of as a barren wasteland, we are learning more about the delicate ecosystem on and below the Arctic ice – even as climate change, and a new race for resources made possible by the melting ice, threatens to disrupt that ecosystem forever. 
The Heinz Center sponsored a multi-year effort to respond to growing demand for science-based innovation in the conservation, management and governance of Arctic resources. The Arctic Governance Project brought together preeminent researchers, indigenous leaders and decision makers to create Arctic Governance in an Era of Transformative Change, whose recommendations were presented to key policymakers and leaders worldwide.
Today, the Heinz Center is exploring the changing science and economics of the Arctic. from the impacts of increased shipping and black carbon, to the impact of extractive industries.